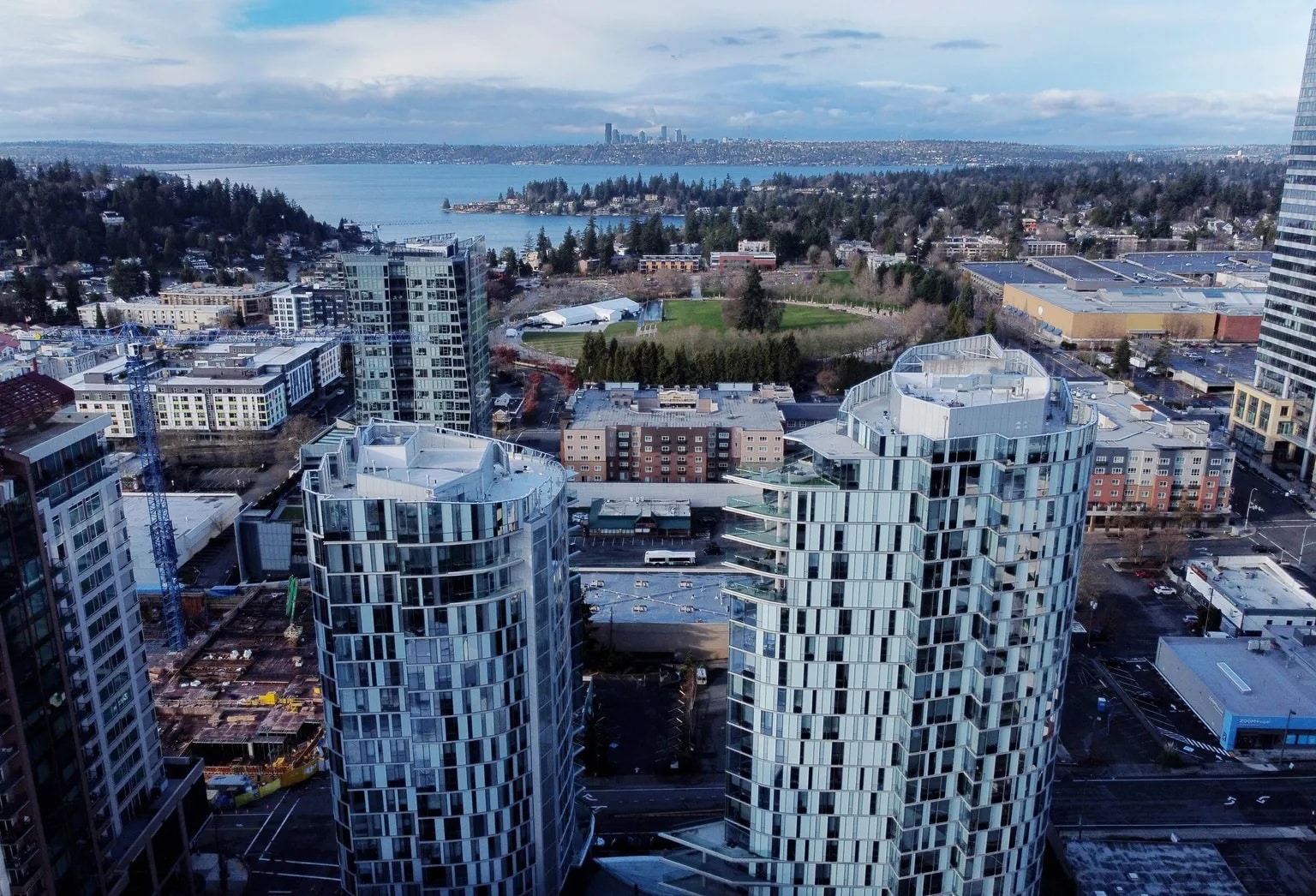 The splitting of Seattle — and the Eastside, too — is accelerating 
The Census Bureau reports that in Bellevue, the top quintile of households has soared past the half-million mark for the first time. They now bring in an astounding $562,670 per year per household. That's up 28% — about $125,000 more per year — since 2019.
Meanwhile the poorest fifth of Bellevue households makes $32,500, up 1% since before the pandemic, or just $350 more per year.
I wrote last year that these widening gaps in Bellevue are bound to upend that city's placid politics, as they did Seattle's. The pressure the top exerts on the bottom, by being so rich, is relentless. It's most visible with housing and restaurant prices, and also shows up in the volatile issue of who pays for city services and amenities that are at a premium due to rapid growth.
Sure enough, there's now a mini tax revolt going on in Bellevue — against potentially raising a sales tax or other fees to pay for road work in the city.
"If approved, this will be the fourth tax the council has approved in 10 months," Craig Spiezle, of the group Neighbors for a Livable Bellevue, protested at a council meeting this past week.
Spiezle and a dozen others went on to detail how the proposed taxes are regressive, meaning they would hit Bellevue's working poor the hardest. People are facing rising costs for groceries and gas, Spiezle said — "There's a growing number of Bellevue households who are one paycheck away from being unhoused. … The council has made positive steps to support affordable housing. But you need to focus on affordable living."
Read the full article at: https://www.seattletimes.com/seattle-news/the-splitting-of-seattle-and-the-eastside-too-is-accelerating/